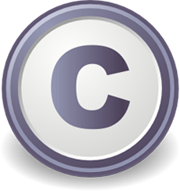 Archimedia S.A. company Web site Terms of Use & Legal Restrictions
Attention: PLEASE READ THESE TERMS CAREFULLY BEFORE USING THIS WEB SITE. USING THIS WEB SITE INDICATES THAT YOU ACCEPT THESE TERMS. IF YOU DO NOT ACCEPT THESE TERMS, DO NOT USE THIS WEB SITE.
Terms of use: Without limiting the foregoing, copying or reproduction of the information and documents presented in this Web site to any other server or location for further reproduction or redistribution is expressly prohibited. ARCHIMEDIA S.A. authorizes you to view and download the materials at this Web site only for your personal, non-commercial use, provided that you retain all copyright and other proprietary notices contained in the original materials on any copies of the materials. You may not modify the materials at this Web site in any way or reproduce or publicly display, perform, or distribute or otherwise use them for any public or commercial purpose unless expressly permitted by Archimedia S.A.
Elements of Archimedia S.A. Web site are protected by trademark, unfair competition and other laws and may not be copied or imitated in whole or in part. No logo, graphic, image, sound or data from this Web site may be copied or retransmitted unless expressly permitted by Archimedia S.A.
The information provided in this Web site may change or be updated without notice. Archimedia S.A. may also make improvements and/or changes in the products and/or to programs described in this information at any time without notice. The names of companies and products mentioned herein may be the trademarks of their respective owners.
The Web site may contain other proprietary notices and copyright information, the terms of which must be observed and followed. Information on this Web site may contain technical inaccuracies and/or typographical errors.
Links to other sites: Links to third party Web sites on this Web site are provided solely as a convenience to you. Archimedia S.A. is not responsible for the privacy practices or the content of such Web sites.
Disclaimer: The materials and services provided at this site are provided "as is" without any warranties of any kind, including warranties of merchantability, fitness for a particular purpose, or non-infringement of intellectual property. The information on this Web site is for your general guidance only. Before taking any action or making any decision based upon this information you should obtain professional advice which will have due regard for your specific circumstances. ARCHIMEDIA S.A. does not accept any responsibility for loss occasioned or liability arising in connection with information provided on the Web site.
Limitation of liability: It is up to you to take precautions to ensure that whatever you select for your use is free of such items as viruses, worms, trojan horses and other items of a destructive nature. In no event will ARCHIMEDIA S.A. be liable to any party for any direct, indirect, special or other consequential damages from any use of this Web site or any other hyper-linked Web site, including, without limitation, any lost profits, business interruption, loss of programs or other data on your information handling system or otherwise, even if we are expressly advised of the possibility of such damages.