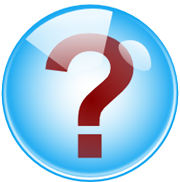 The company provides call centre and technical support services daily from 09:00 to 17:00, except Saturdays and Sundays and public holidays.
In the context of our customers' technical support on the use of the company's products and applications, the following services are provided:
Products and Applications Upgrade
Installation of the latest available version of the application
Upgrade of the existing database in order to be compatible with the new version of the application
Data Transfer to the new Database format (if required)
Transfer Configuration that has been implemented on the customer's system
Regular Preventive Control for the System's Proper Operation
These control includes visit by skilled employee of the company or remote access to check the system's successful operation. The purpose of this control is to predict and prevent potential future problems. During these visits:
The log files of the application are checked for diagnostic messages
Accuracy controls are performed for the stored data and the schema
Special Inspections and Corrective Interventions
If failures, that hinder daily operations, occur, then the company proceeds on site control, in order to restore the proper operation of the system. If the immediate restoration is not possible, the company makes corrections within a 24-hour period, which are implemented on the customer's system as patches.
Please note that the company's obligations are limited to corrective actions regarding the products developed by the company. No other responsibility should be imposed, beyond the detection of the cause of the problem, if the problem is caused by other malfunctions (e.g. hardware damage, disasters, security breach, e.t.c.).
Call Centre
As part of the services provided, call centre services are at our customers' disposal, during the working days.